Breast Cancer Survivor Retreats
Life-Balancing Women's Wellness Weekend Retreats for Breast Cancer Survivors
Welcome to Grass Lake Sanctuary's Women's Wellness Retreats for Breast Cancer Survivors who have completed treatment and are looking for the next step toward life-balance!
We have found that bonding and sharing stories with other survivors, receiving the heartfelt compassion and nurturing touch of our WW staff, all within the beautiful healing presence of Grass Lake Sanctuary, is powerfully transformative in helping breast cancer survivors release trauma – old or new – and re-enter their lives with joy and ease. Whether you completed treatment 20 years ago or this year, and, regardless of your financial situation, we believe every woman deserves this opportunity for a deeply healing retreat experience!
If you or someone you know is a woman diagnosed with breast cancer having completed active treatment and is interested in taking the next steps toward wellness, contact us to learn more about how you may qualify for this highly restorative program.
I have allowed a deep painful wounding to open up into the light of laughter, the flow of kindness.
Breast Cancer Survivors are invited to release, relax & rejuvenate in a Women's Wellness Weekend Retreat!
Modeling greater life balance, our experienced and talented staff will guide and inspire you while you de-stress, spend time in nature, eat incredible food, have some fun with other women and build creative connections. Programs, organic food, and lovely rustic overnight accommodations will be provided as part of the retreat. Participants will arrive 3pm Friday and will be complete Sunday afternoon.
This special three-day event includes Life-Balancing experiences such as:
Heart Connecting Women's Circles and Fire Circle
Beautiful and Comfy Bungalow Accommodations
Be Nourished & Learn About Delicious Nutritional Recipes
Nature and Art Activities for Guided Emotional Healing
Learn About Your Lymphatics and Self-Care Tools
Enjoy Healing & Inspirational Body Movement such as Nia and Yoga
Free Time to Walk, Contemplate and Rest in Nature
Relaxing and Therapeutic Massage
Each woman who attends our wellness program is considered special and unique. After the retreat experience, you will be invited to participate in an on-line alumni community of wellness and reunions with other participants. Our wish is for you to continue to receive the support you need as you move back into everyday life.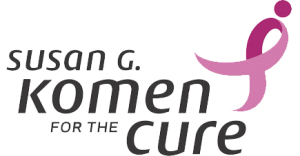 Full and partial scholarships for the Women's Wellness Weekend Retreats are available through the generosity of the Mid-Michigan Affiliate of Susan G. Komen Foundation for the Cure® and Grass Lake Sanctuary donors.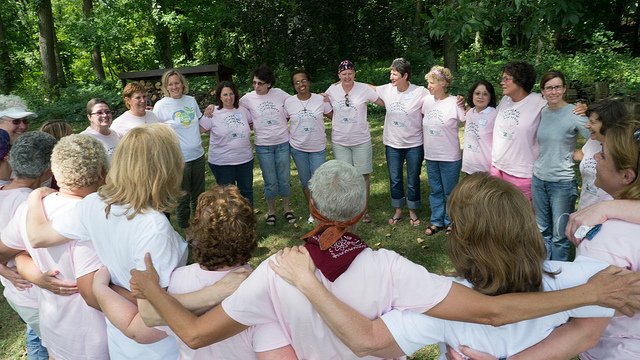 Accommodations & Meals
During your stay, you will enjoy comfortable accommodations in our cheerful and lovingly decorated canvas bungalows or cabins, complete with pillows, comforters and fresh bed and bath linens. Delicious, nourishing meals and snacks are prepared with organic and natural ingredients, many of which are grown in the Sanctuary's organic garden.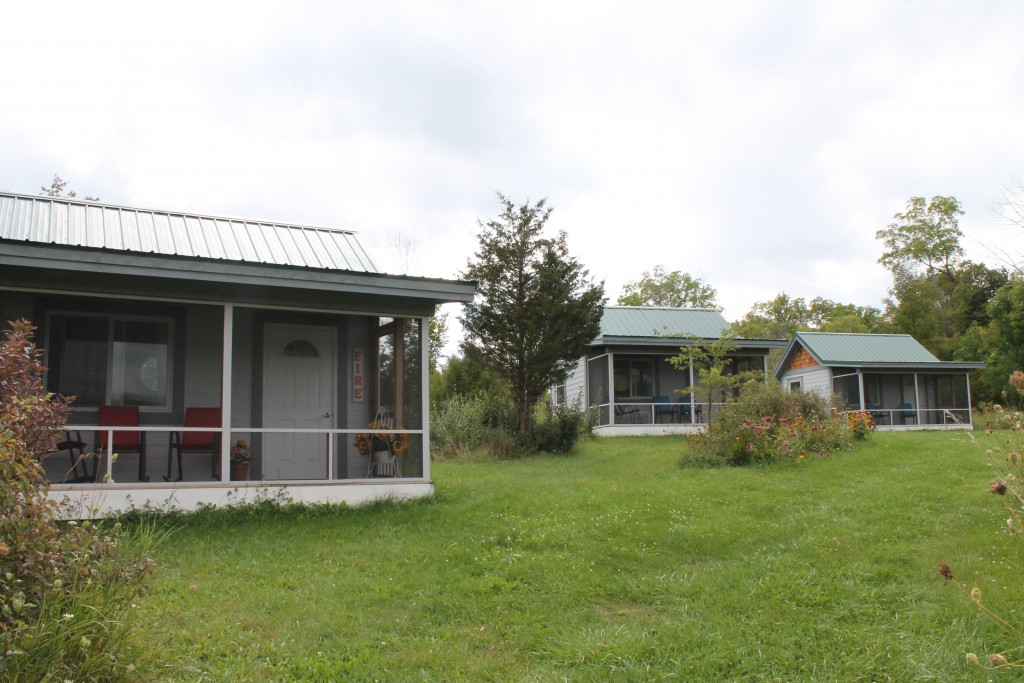 About Grass Lake Sanctuary
Grass Lake Sanctuary is a 145-acre nature retreat sanctuary located in Manchester, Michigan with pristine meadows, rolling hills, wooded trails, ponds, streams and gardens. Through transformational retreat programs and opportunities to participate in leading-edge land stewardship, Grass Lake Sanctuary is dedicated to helping individuals and families cultivate health and wellness over their lifetime through greater life-balance and connection. GLS is making a far-reaching impact as retreat participants and volunteers share their healing experiences and become leaders of wellness in their communities.